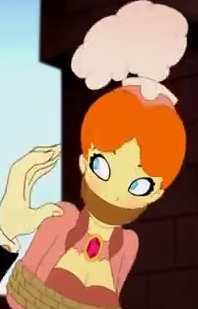 It's also mentioned that Miss Red was engaged to a Very Strong,Rich and Handsome boy who is 13years old boy .
Trivia
She was created by Tex Avery in the original MGM cartoons.
She is similar to Miss Vavoom who appear in Tom & Jerry Kids.
She was tied up & gagged.
Gallery
Main article: Red/Gallery