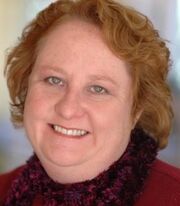 Maile Flanagan (born May 19, 1965) is an American actress, best known for her roles as the protagonist ninja Naruto Uzumaki (English version) in Naruto, as Terry Perry on Lab Rats, and as Janet in Yes Man. She voiced Boy in the film Tom and Jerry: The Magic Ring.
Ad blocker interference detected!
Wikia is a free-to-use site that makes money from advertising. We have a modified experience for viewers using ad blockers

Wikia is not accessible if you've made further modifications. Remove the custom ad blocker rule(s) and the page will load as expected.