Leo the Lion is the mascot of Metro-Goldwyn-Mayer. MGM was the owner of "Tom and Jerry" (now owned by Warner Bros.)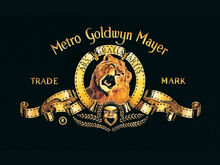 Trivia
Leo was born in Royal Burgers' Zooin Arnhem, the Netherlands. He was also the youngest at the time MGM filmed him roaring (hence his much smaller mane).
Ad blocker interference detected!
Wikia is a free-to-use site that makes money from advertising. We have a modified experience for viewers using ad blockers

Wikia is not accessible if you've made further modifications. Remove the custom ad blocker rule(s) and the page will load as expected.