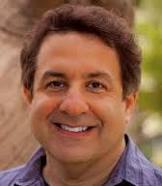 Jeff Allen Bergman (born on July 10th, 1960) is an American voice-actor, known for voicing Bugs Bunny, Daffy Duck, Foghorn Leghorn, Sylvester The Cat, and Tweety Bird in The Looney Tunes Show as well as Barney Rubble in the Fruity Pebbles commercials. He also voiced Tom and Jerry in The Karate Guard, Spike in Tom and Jerry Tales, and Butch in Tom and Jerry Meet Sherlock Holmes.
Roles
Ad blocker interference detected!
Wikia is a free-to-use site that makes money from advertising. We have a modified experience for viewers using ad blockers

Wikia is not accessible if you've made further modifications. Remove the custom ad blocker rule(s) and the page will load as expected.