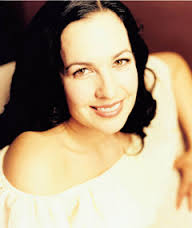 Grey DeLisle (born August 24, 1973) is an American voice actor and singer. best known for the voices of Petunia Pig, Frankie on Foster's Home for Imaginary Friends, Kitty Katswell on TUFF Puppy, Millie on Kid vs Kat. also how does the voices of Neille on Tom and Jerry: A Nutcracker Tale, Toots on Tom and Jerry Tales in "Kitty Kat Blues", Red on Tom and Jerry Meet Sherlock Holmes and other characters. She also voiced Daphne Blake from Scooby Doo.
Roles
Ad blocker interference detected!
Wikia is a free-to-use site that makes money from advertising. We have a modified experience for viewers using ad blockers

Wikia is not accessible if you've made further modifications. Remove the custom ad blocker rule(s) and the page will load as expected.