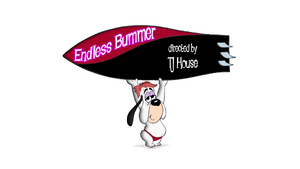 "Endless Bummer" is a episode of Tom and Jerry Tales directed by TJ House, written by Richard Pursel and storyboard by Nondas Korodimos.
Characters
Plot
Trivia
This is the only episode that features Droopy on the title card.
Droopy's super strong identical twin brother, Drippy from "Droopy's Double Trouble" appeared in this episode who replacing Droopy in some of the competitions. Drippy is a better surfer than his brother.
Gallery