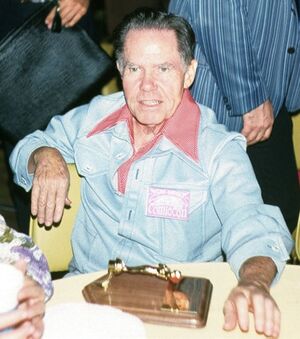 Charles Dawson "Daws" Butler (November 16, 1916 – May 18, 1988) was an American actor who specialized in voicing animated films and television series. He worked mostly for the Hanna-Barbera animation production company where he originated the voices of many familiar characters, including Yogi Bear, Quick Draw McGraw, Snagglepuss, and Huckleberry Hound. He voiced Spike Bulldog in the spin-off Spike and Tyke.
Ad blocker interference detected!
Wikia is a free-to-use site that makes money from advertising. We have a modified experience for viewers using ad blockers

Wikia is not accessible if you've made further modifications. Remove the custom ad blocker rule(s) and the page will load as expected.